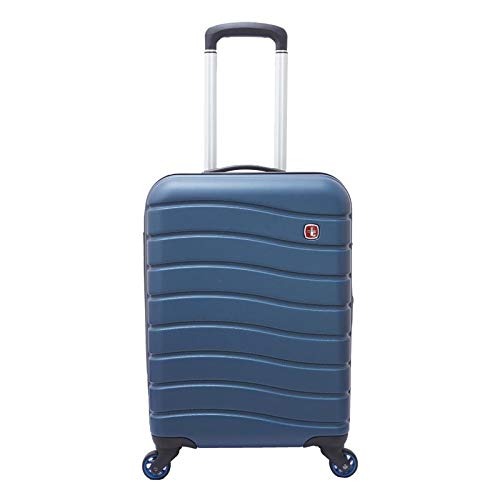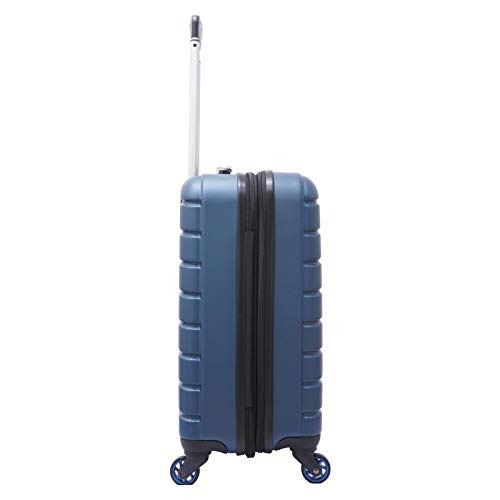 Rs.: 11800.00
Rs.: 8260.00
BV Point: 3068.00
---
Outer Material - ABS, Casing: Hard, Color: Blue
Dimensions - 51 cms x 31 cms x 76.5 cms (LxWxH)
Lock Type - TSA Lock, Number of Wheels: 4
Laptop Compatibility - No
Integrated TSA Lock - Built-in TSA lock is conveniently located on the top of the bag to lock the luggage for added security.
Efficient Interior with Divider - Include separate zippered pocket, the luggage protects stored items from scratches and snags, while its handy divider helps keep everything neatly separated.
Convenient Handle - Extend the handle when rolling the luggage, and then collapse it down in one smooth move for compact storage when not in use or when placing in the trunk or closet.Securely Mounted Short Handle: The 27.5-inch Blue hard-sided luggage bag provides a securely mounted short handle which offers rugged strength for stable lifting.
Protective Hard Shell - The luggage features a protective hard shell. Hard shell's durable scratch-resistant finish offers added strength helping to keep the luggage looking like new even after rough and tumble travel conditions.
The final product delivered might vary in color and print from the one displayed here, While we make every effort to deliver the same product, there might be variations because these products are procured in mixed batches.
Some products which are currently selling on the portal may belong to the stock lot or stock excess, It may belong to the prior manufacturing year (2019, 2018, or older) some listed products may be out of warranty and packing box and packaging might be damaged.
It is advisable to read all terms and conditions or refund policies while buying any product for more clarity.